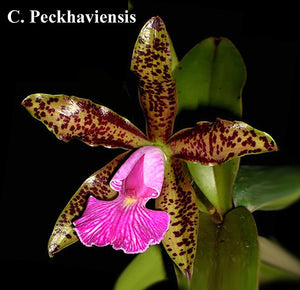 Cattleya Peckaviensis (4" p)
(C. aclandiae x C. schilleriana )
This plant is in a 4" pot and about 1 years to bloom. The picture is of a sibling plant. This time the cross was repeated with exceptional parents, we expect very good results. This is not a clone, plants will bloom similar but not exactly like it. Very nicely fragrant and should bloom at least twice per year.